Using Artificial Intelligence to Enhance Your Business Intelligence℠

Providing Pure Data Quality 
information, Pretty Darn Quick!
* Up to 3 Free Searches Per Day
* Up to 3 Free Searches Per Day
BrandPDQ provides revolutionary, comprehensive, and easy to use solutions for brand and trademark search, enforcement, tracking, and managing.
IPWatch Systems Corporation, founded by an intellectual property attorney, created BrandPDQ, a platform of brand solutions for brand managers and marketing executives, in-house general counsels, and intellectual property attorneys and firms.
Get the latest from BrandPDQ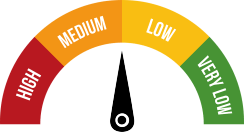 Powered by IPWatch Systems Corporation, BrandPDQ's big data platform of solutions provides the opportunity for companies to revolutionize how they search, clear, monitor, police, enforce, and manage brand, trademark and other intellectual property related information.
BrandPDQ offers the highest quality data combined with the fastest turnaround time at the best value in the industry.
Our proprietary and patent-pending technology provides unprecedented insight for our clients into their (or their competitors') intellectual property, business names, and related brand management information