Brand PDQ provides 
revolutionary 
solutions for brand and trademark Searching, Enforcing, Tracking, and Managing.
We offer the highest quality data combined with the fastest turnaround at the best value in the industry with our Search and Policing solutions.
Our proprietary and patent-pending technology provides unprecedented insight for our clients into their (or their competitors') intellectual property, business names, and related brand management information.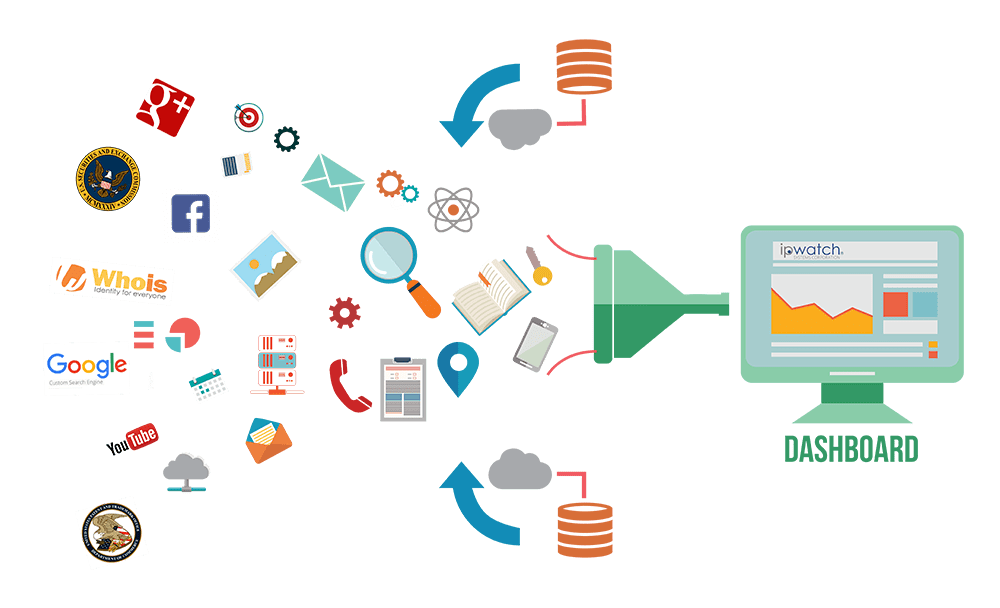 PROPRIETARY ALGORITHMS
BrandPDQ harnesses the power of Big Data and patent-pending algorithms.
HIGHEST QUALITY DATA
Process and analyze billions of data points for each search.  We provide you the full population of data searched, not just a sample.
ACTIONABLE INSIGHTS
We provide insight and analysis into the data to make quick decisions.
REAL-TIME RESULTS
All databases sources are included in our search reports. You pay one price for all data.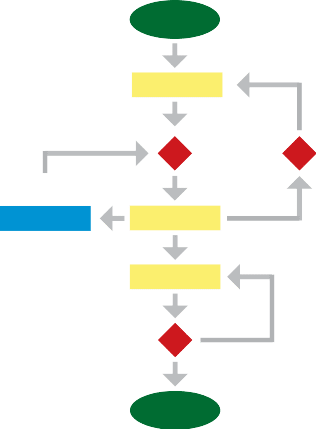 Big data is a term used to describe the amount of data that runs businesses. Big data is a set of data that is in such a large volume that most traditional data processing software is unable to process it. BrandPDQ provides clients a way to search through all big data, saving you time and resources.
IPWatch & BrandPDQ Awards

2017 IPWatch Top 50 Most Admired Brands by Silicon Valley Review

2016 Shoals Economic Development Award by the Shoals Economic Development Authority
2015 Innovative Services Award from Allegra Learning Solutions
2014 Mayor's Innovative Award from the City of Florence
2013 Jerry Davis Entrepreneurship Award from the University of North Alabama
October 11, 2017:  
50 Most Admired Companies of the Year 2017
"We are revolutionizing how brands, trademarks, and domain names are searched, cleared for registration, monitored and enforced against counterfeiters and infringers."
Read More >
March 15, 2017:  Tapco Benefits from Quinn IP Law 's Passion for Innovation and Use of Revolutionary IPWatch Technology
As a purveyor of high-quality light building products under eleven distinct product brands, Tapco International delivers technically advanced commercial and residential solutions to consumers. Tapco requires specialized, tailored intellectual property collaboration and support to maintain its place as a leader in the competitive building products market. As part of engaging with Quinn IP Law, Tapco's goals were to reduce the significant fees and costs generated by legal service providers that had a reactionary approach and significantly underutilized Tapco's best resources, its employees' internal know-how and exemplary ingenuity. Read More >
March 1, 2017:  IPWatch Systems Corporation Congratulates Advisory Board Member, Carolyn Herzog, and Welcomes a New Director of Client Services
IPWatch Systems Corporation congratulates its existing Advisory Board Member, Carolyn Herzog. Carolyn was previously the Chief Compliance Officer, Vice President, and Deputy General Counsel with Symantec. Carolyn has accepted a position as EVP & General Counsel with ARM, a subsidiary of SoftBank. From IPWatch's Founder and CEO, Sean Collin, "We anticipate continued support and guidance from Carolyn as her career advances forward and wish her all the best in her new position with ARM." Read More >
February 13, 2017:  Intellectual Property Research, Management, Enforcement, and Search Tools Allowing Organizations to Protect Trademarks, Patents, Copyrights, Domain Names and Trade Secrets
CEOCFO: Mr. Collin, you recently renamed as IPWatch Systems Corp®. Would you tell us about that?
Mr. Collin: We did a name change to IPWatch Systems Corp early in the year. The idea behind it is that we are utilizing big data and big data systems in order to enable companies to select, manage and protect brands. Read More >
January 3, 2017:  IPWatch Systems Corporation Announces Former Verizon Executives to Join Its Executive Team
IPWatch Systems Corporation announces the addition of three former top executives from Verizon Wireless to its executive team. Dan Hess, former Verizon Wireless CFO (West Area), Randy Wagner, former Verizon Wireless Executive Director of Marketing/Sales, and Ross Bennett, former Verizon Wireless Director of CRM and Customer Experience, joined the IPWatch team on January 2, 2017. Read More >
Learn More About Our Opportunities