Request a Free Demo Today
Are you having trouble getting everything you need from a single trademark search provider?  Do you use one or more providers and still have to conduct your own additional internet searches to fill the data gap?  
BrandPDQ provides comprehensive brand and trademark data, as well as an analysis of the data in minutes.  If you want results from federal, state, common law, domain name, and social media data all from one source, look no further than BrandPDQ.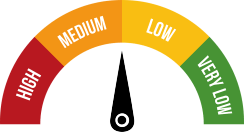 To see for yourself, complete the form to schedule a live, free demo today.
Please submit your information and we will contact you soon to schedule a demo.