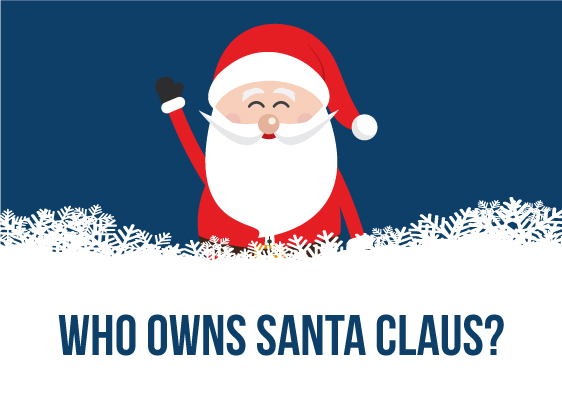 The Icon of the Holidays
The holidays are right around the corner, and decorations of that jolly man with a long white beard are just about everywhere. Santa Claus is an icon of the holiday season – There is an instant connection of St. Nick and the holidays. Naturally, our team's first thought is this: Who owns Santa? Is he trademarked? Understanding the answer to that question could aid a lot of businesses or organizations looking to use and/or publish about him during the holiday season.
What Version of Santa is Trademarked?
Upon doing research, we have learned that the answer to that question is not all that simple. The question shouldn't be who owns Santa, it should be who owns what version of him. Coca-Cola is one of the most well known companies to own rights to certain images and logos for St. Nick. Many companies own rights to brand names and logos that incorporate the name "Santa Claus". It is a delicate trademark to say the least with how popular the term is. Our USA Comprehensive Trademark Search sheds some light on the topic.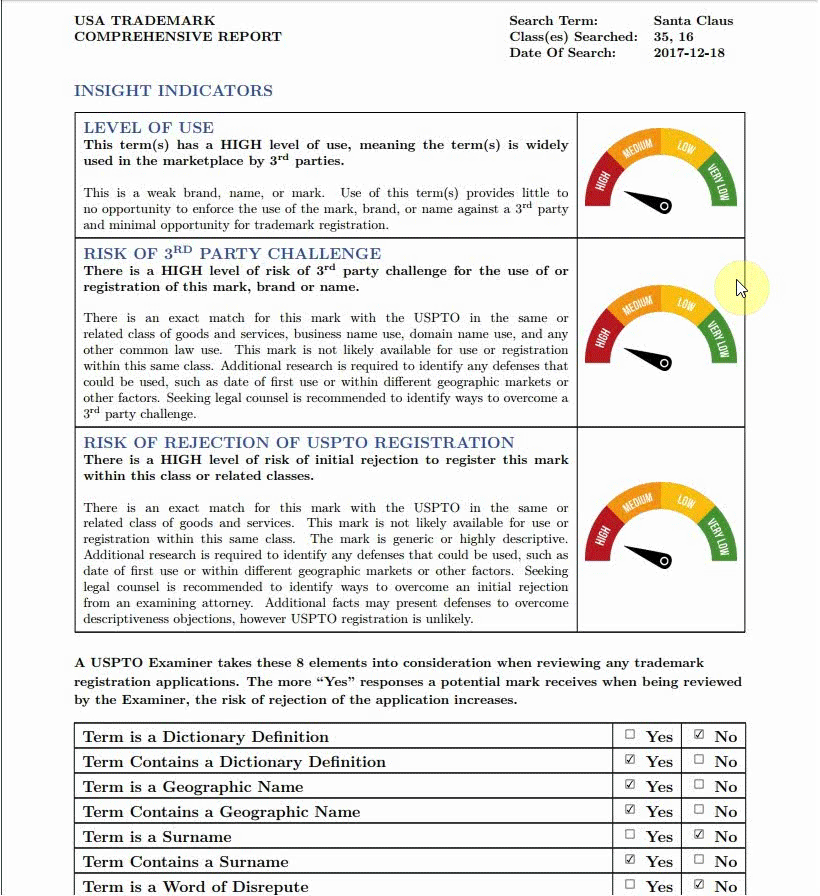 So . . . What Does the Report Indicate?
According to our USA Comprehensive Trademark Search report for the term "Santa Claus", it would be pretty difficult to register this trademark. There are definitely companies that own rights to the exact term and terms similar to it. It can also be considered infringing on a company's trademark to use their artistic depiction of Santa. So the best response to the question "who owns Santa?" comes down to "a lot of people, depending on how and where you use the term." It would be a safe bet to say that it would be best to avoid using random images of him for commercialization.
Interested in the USA Comprehensive Trademark Search solution above?
We've got you covered. Click below to learn more.